362 Programa Hits Box Taste of 1989
Nueva emision de Hits Box Vinyl Edition ,en este programa los temas pertenecen al año 1989. Presentado por Xavi Tobaja para Radio Despi 107,2 Fm y Topdisco Radio.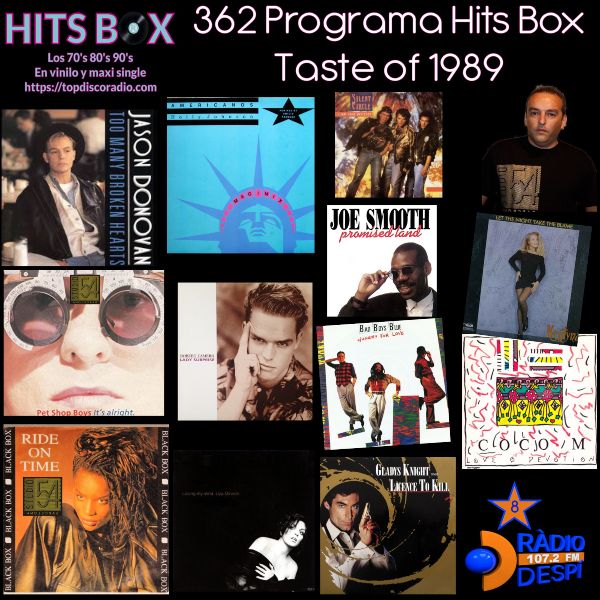 TRACKLIST
Holly Johnson – Americanos.
Liza Minelli – Losing My Mind.
Black Box – Ride On Time.
Jason Donovan – Too Many Broken Hearts.
Silent Circle – I Am Your Believer.
Pet Shop Boys – It's Allright.
Robert Camero – Lady Suprise.
Bad Boys Blue – Hungry For Love .
Joe Smooth – Promised Land.
Coco M – Love & Devotion.
Krystyna – Let The Night Take The Blame.
Gladys Knight – Licence To Kill.